This campaign marked the 65th anniversary of the arrival of Coca-Cola to Spain, offering a review of the most memorable events of that time in culture, sports, enterprises, the environment, and lifestyles.
Frame-by-frame animations
The animation style chosen for the project was frame-by-frame. Each second of video consists of 15 different illustrations drawn one-by-one.
Sketches with different styles
We tried different drawing styles to define the one that was most suited to the topic and brand needs. Finally, we picked the most linear style to simplify the visual load and not take too much of the spotlight away from the text.
Design of the landing page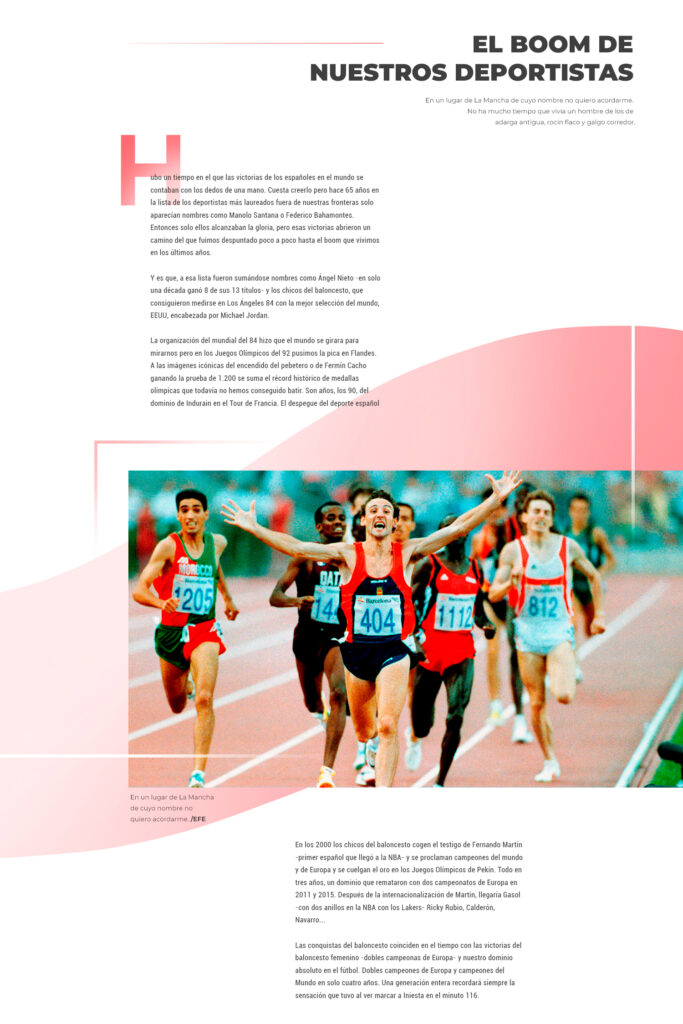 Animation and web design
Carmen Castellón

Text
Carlos Otto

Code
Luis Rodríguez

Client
Coca Cola