As a photojournalist, I have learned that it is important to know how to improvise because you never know how long you will have to prepare a photographic session. Sometimes they tell you with sufficient advanced notice and you can investigate the location and imagine the light conditions you are going to find, or prepare mental images you want to take from the scene. Other times, you are put to work so quickly they almost have to show you who will be interviewed as soon as you get there. Something like that happened last week when I got a very short message from a colleague asking me to go with him to a gym in Vallecas to photograph "a boxer."
This time, I had several days to investigate the gym on social media and carefully "study" the light conditions. With a small window close to the ring and direct light from the ceiling, I thought it would be enough to get a good picture with deep shadows around the eyes that would add drama and "danger" to the subject's face. My preference in photojournalism is to usually work with on-site light so that the image is as close to reality as possible, but sometimes (like on this occasion) the lighting conditions are not convincing and I take a light "just in case." The scenery was a blessing for any photographer, a decades-old dilapidated-looking gym, wooden walls, and flags and posters hanging all over. Wherever you shot, there was something to be told.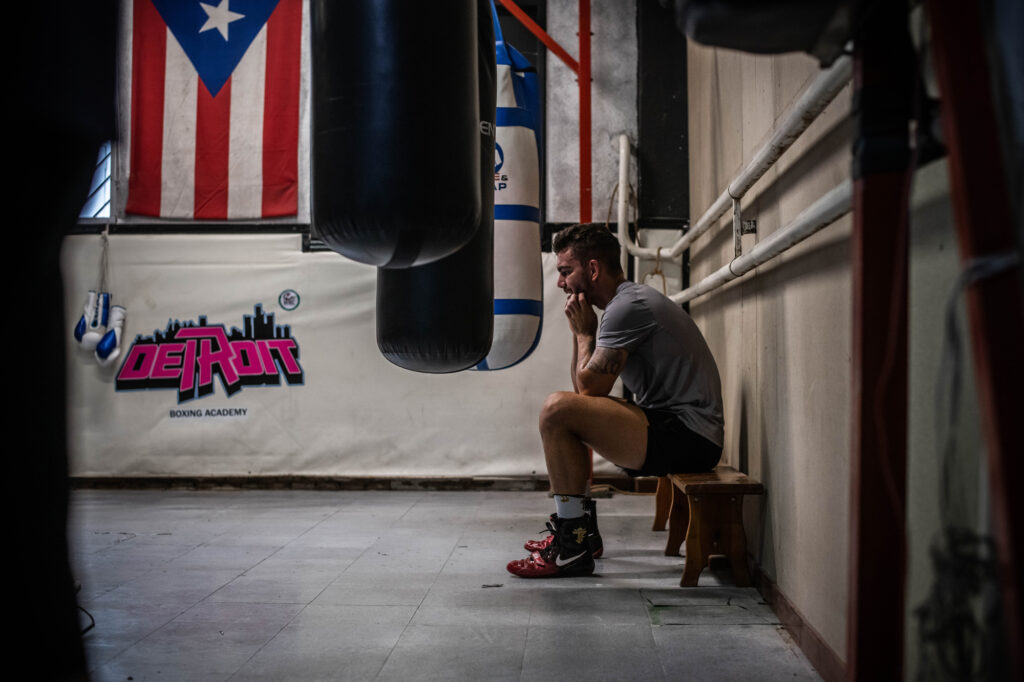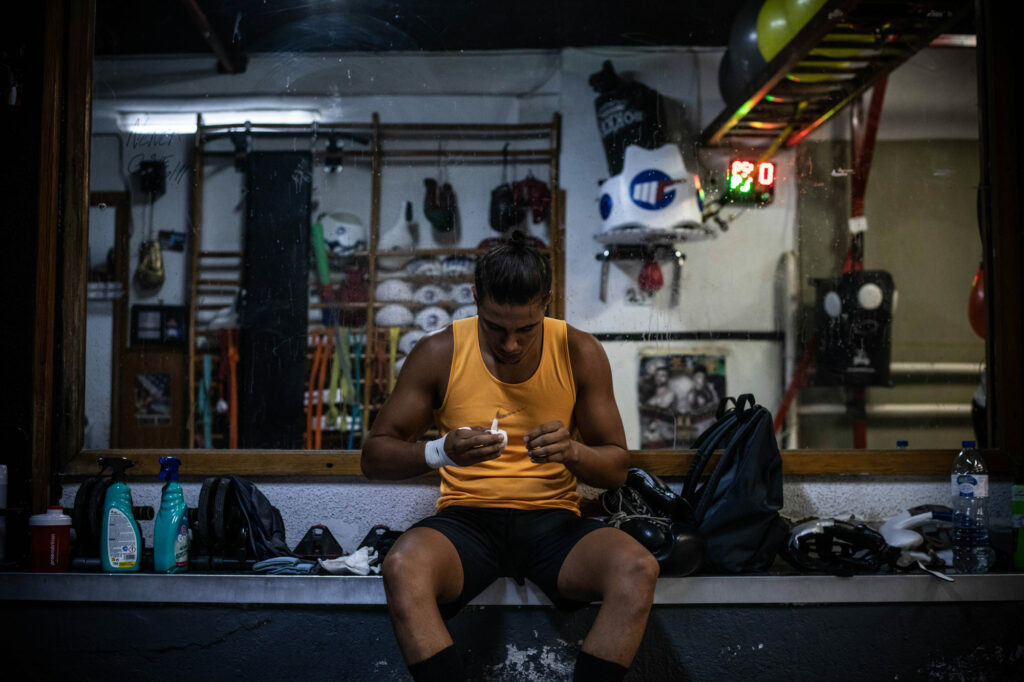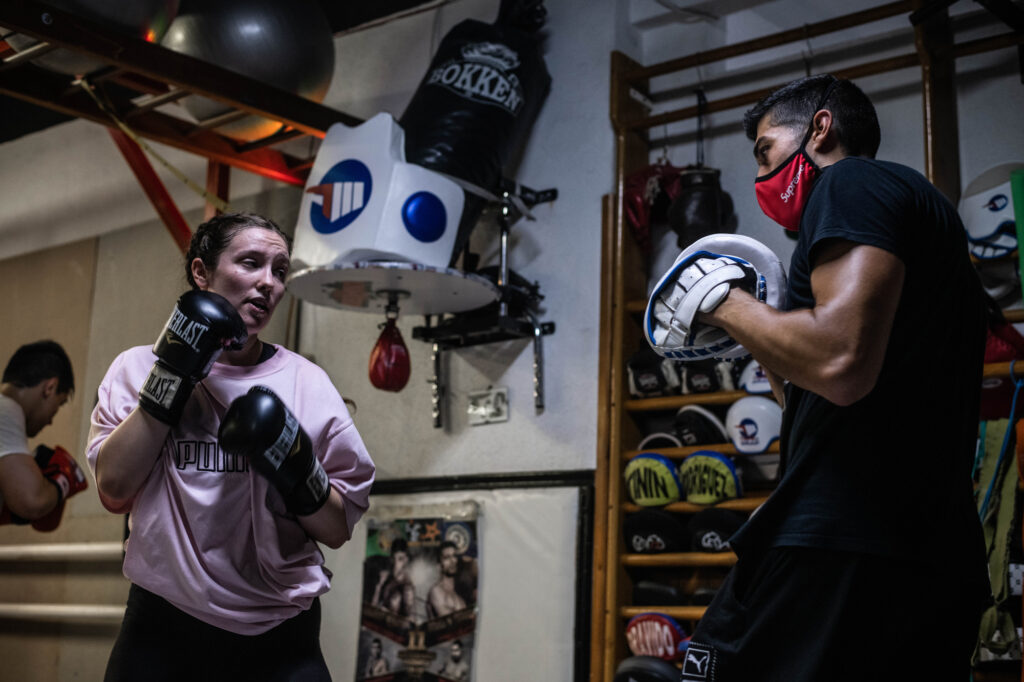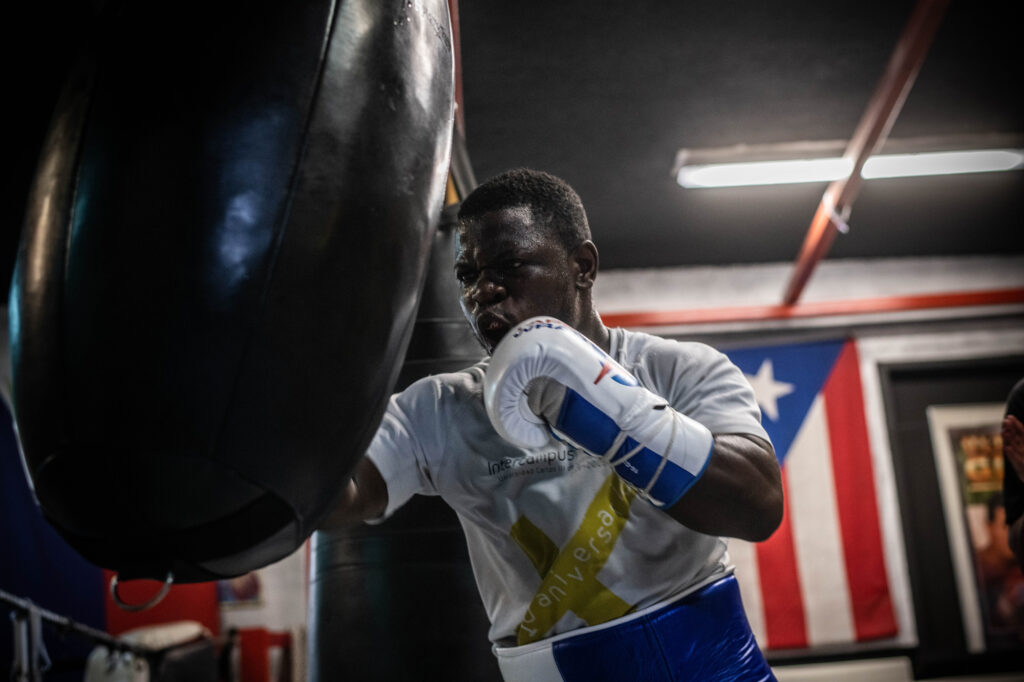 I had the pictures in my mind and the lighting schemes were clear, but what did not even occur to me was that the person we were going to be interviewing in that basement in Vallecas reconverted into a gym was a world boxing champion. As it were, that nameless boxer my colleague had talked to me about was not some new young promising boxer as I had imagined, but rather was Sergio 'Maravilla' Martínez, a 5-time world title holder. The champion is in the middle of his physical preparation to get back into the ring at his 45 years of age. And despite being the owner of one of the most well-known fit boxing gyms in the world, he is training in the Villa de Vallecas where he walks around like a John Doe.
"If you don't know him, Maravilla is the exact opposite of the stereotypical boxer, tough guy, party animal, whose tongue gets tangled when he talks and can't string several sentences together. In contrast, Sergio is a thoughtful person with an unheard-of brain, capable of remembering hundreds of dates and specific details, someone who writes poetry and invested the first money he earned in buying books written by Cortázar. He says that he has never tried alcohol or smoked a cigarette and has never done drugs. Throughout the conversation, while the rest of us ordered beer, he enjoyed his mineral water as if it were a 'scotch on the rocks', clinking the ice cubes together," was how my colleague described Maravilla's personality. Despite his wealth and fame, he is very modest and conscientious of his work, so much so that he did not want us to photograph him while he was fighting against a boxer so that his rival would not be able to analyze his hits.